To transform your place, you need to check overdyed rugs 2019 and and see how they blend perfectly with most homes. Overdyed rugs are the new trend in town and for good reasons. They mix the modern and the ancient art to provide colorful masterpiece which everyone wants for their homes. However, few people know the different ways to make overdyed rugs work for their home. If you are one of them or want a few more clues on their best use, here are some takes.
Pop of Color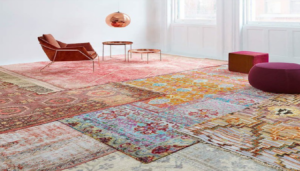 Who doesn't want some color that adds to the elegant feel of their home? Consider some of the bright and nicely designed interiors of your house. Adding some color pop to them would create an impact on the design. A bright white interior could go well with a high contrast hot pink color. You can also choose another dark but bright color to blend with light colors. It helps to uplift the primary color while calling attention to the beautiful rug.
To Connect Spaces with Colors
You may not be the kind who loves to contrast colors. Maybe using the same color on the design and pieces in your room is your in thing. If this is so, consider using rugs which match colors with the hue of your wall and that blends well with the chairs and other pieces in the room. Overdyed rugs which have soft colors should do well with this type of context. Avoid using strong colors. They may call so much attention than blend with the room if your objective is to match the colors.
When Looking for Boldness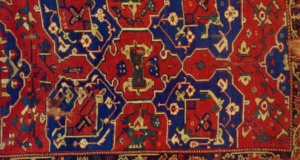 As you know, placing an overdyed rug on a space creates an impact on the spot. If you can pick the fitting rug and place it at the right place in the house, you are sure to create a jaw drop for anyone who sees it. The first step is analyzing the space for the different colors and objects within. It's advisable to consider the size of the space too as it allows you to make a reliable estimation on the size of rug you need. At this point, walk into the rugs store and find a rug that wows anyone when placed on your desired area.
Neutral Balance
Do you intend to pull the spaces together into one beautiful piece? Overdyed rugs placed at the center of a room can tie all parts together. Consider a rug which takes in the rest of the colors and ties them into one. It should create the feeling that all other colors originate from it. An easier way to choose the right piece is taking a photo of the area and consulting a designer about the choice rug for that area. You can bet on their advice. If you intend to choose by yourself, a dark color that blends with most other colors will do the trick.
Overdyed Rugs are the new trend today. They are beautiful and colorful pieces that blend with almost any part of your house. You only have to know where to place it and why you need it there. Get the clues above. But when it comes to variety, the market is full of excellent pieces that will match any of your needs.…